Skip to end of metadata
Go to start of metadata
At the bottom of Global Navigation, click the Help link.
The Ask Your Instructor a Question link allows you to contact an instructor or TA in any of your active courses directly from the help page.
Ask Your Instructor a Question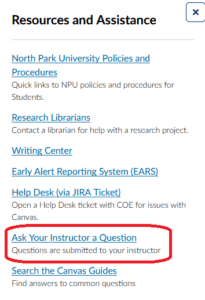 In the course drop-down menu [1], select the course that relates to your question. In the Message field [2], enter the message for your instructor(s).
Send Message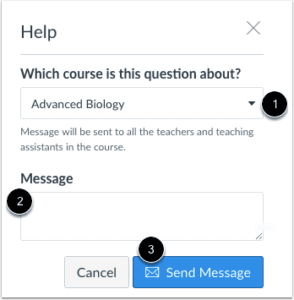 When you're done, click the Send Message button [3]. Replies will be sent to your Conversations inbox. If your course includes more than one instructor or TA, your message will be sent as a group message to all instructors/TAs in the course.